Traveling As An Antidote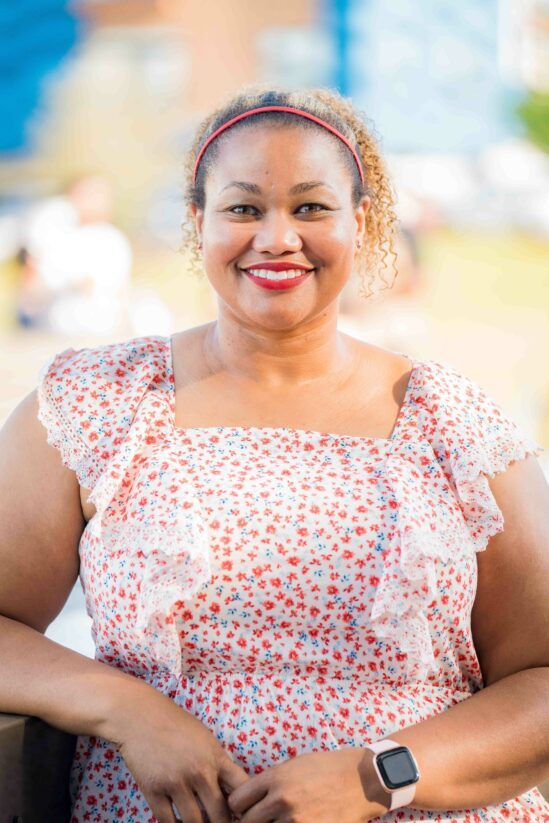 by Lachelle Rankins, Director of Strategic Partnerships
If I had to name the five things, not people, that I love the most – my list would absolutely include travel. I love to travel. Road Trip? Yes, please. An arduous check-in process for the pleasure of sitting cramped on a plane? Sign me up. Greyhound? Amtrak? I've done it all.
Growing up in Omaha, NE, I was fortunate to be surrounded by plenty of extended family and grew up in a neighborhood with plenty of kids. We played outside all day in the summer, and there were only two rules: be on the front porch when the streetlights came on and no running in and out of the house. But what I remember most about summer was the opportunity to travel. Every summer, there would be two and sometimes three road trips: Adventureland in Des Moines, IA; Beckley, West Virginia, to visit my grandfather's family; and the Vaughn family reunion, which rotated between Aurora (Illinois), Indianapolis, and Campbellsville, KY….and thus began my love affair with travel.
Studies show that there are wonderful benefits associated with traveling. Travel is a great way to disconnect and recharge, traveling tends to make people happier and healthier, and it has been known to help with creativity! But to me, the most important benefits of travel have been my exposure to new and different things and my interactions with other people that I would not have otherwise met.
Traveling has dramatically increased my empathy for others, decreased my wariness towards the unfamiliar, made me more of a risk-taker, strengthened and improved my communication skills, helped with my anxiety and depression, and boosted my self-confidence. Some of my best memories involve getting lost in other countries, striking up random conversations with locals and fellow travelers, walking into a random restaurant, and asking the waitress or server to surprise me.
Increasingly it seems we live in a country where we are bombarded with messages about how scary and dangerous not only the rest of the world is BUT how scary and dangerous our own neighbors are. As a result, we are not being encouraged to seek out, interact, and learn from people who are not like us. Instead, we are being encouraged to retreat and to react fearfully and sometimes violently to people who are different. The antidote for that is travel. When you travel, your eyes are opened to the reality that the world is not a dangerous and scary place – it is exciting, engaging, and full of possibilities.
Mark Twain famously wrote, "Travel is fatal to prejudice, bigotry, and narrow-mindedness…….". So the next time you feel anxious about the state of your community or the world, GO. You don't have to go far, visit the next town or city over; make plans to have a long weekend in a neighboring state (or country); or simply visit a part of town you don't usually go to – and when you a meet a stranger, take a deep breath and say "hi."