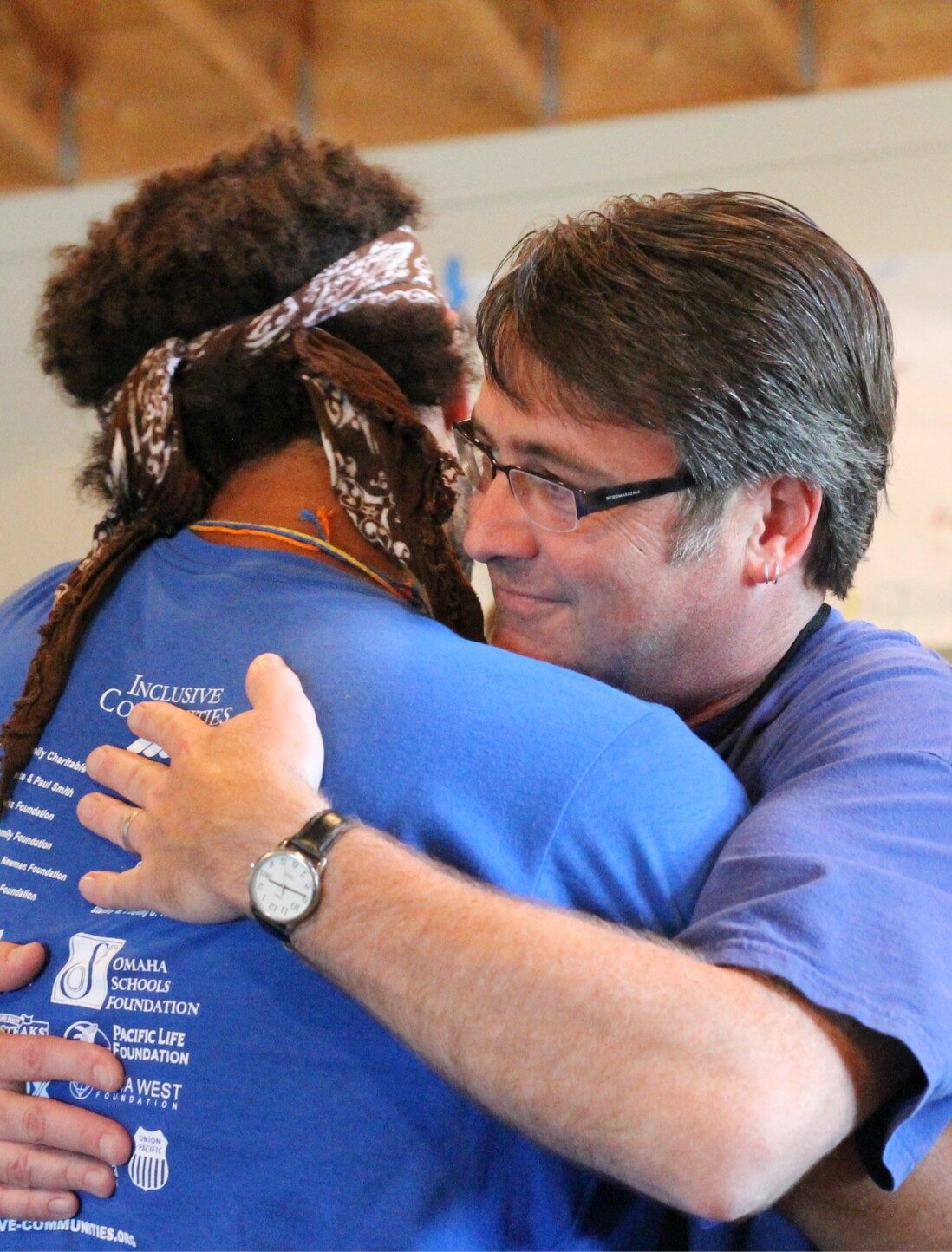 IncluCity
IncluCity is designed to bring together a diverse group of up to 100 high school aged-youth from across Nebraska, South Dakota, and western Iowa. In a weekend retreat format, students will take important steps in confronting bigotry, prejudice, and discrimination.
In this safe and respectful environment, students are able to examine their own biases and prejudices, discover ways to dismantle stereotypes, build lasting cross-cultural relationships, learn ways to peacefully resolve conflict, and become allies for one another. This new adaptation will hold space for young people to discuss topics around race, gender, faith, sexuality, and more.
IncluCity programming includes our Camp weekend and a full-day ACTion Workshop.
IncluCity Delegate Application English
2022/23 Camp Dates
October 21-24, 2022
December 9-12, 2022
February 10-13, 2023
March 31-April 3, 2023
Schools and Organizations that have experienced IncluCity
Omaha North High School
Omaha South High School
Omaha Central High School
Omaha Northwest High School
Benson High School
Burke High School
Bryan High School
Todd County High School
Lincoln High School
The Career Academy
Westside High School
Ralston High School
Millard North High School
Marian High School
Big Brothers Big Sisters of the Midlands
Big Brothers Big Sisters of Central Nebraska
Bellevue West High School
Bellevue East High School
Creighton Prep
Blackburn High School
Abraham Lincoln High School
Thomas Jefferson High School
Brownell Talbot